Jessica Sherry
100 Small Ways to Celebrate for Better Health & Happiness
It's been a milestone week. Today, I sent my first reader, Joe, the latest (and nearly final) draft of Odd-a-Sea, my fifth Delilah Duffy Mystery—and the last in the series.
And this is my 100th blog!
Odd-a-Sea's journey has taken over a year (plus seven for the other four books). It started with tiny idea-inklings that multiplied into a damn good story (I think). At a hundred thousand words and featuring a movie studio, drones, a hurricane, three murders, blackmail, and a villain's grand return, I'm pretty excited about how it's turned out.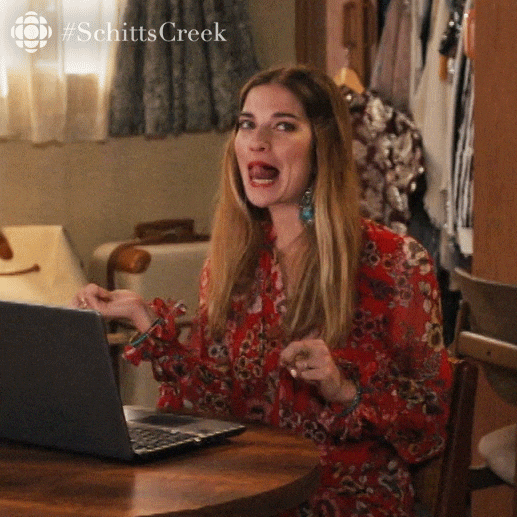 Since last June, I've transformed from an inconsistent now-and-then blogger, sometimes letting a year go by without one, to a budding blog-master with weekly posts. It's a habit now, even when I feel I have nothing to say. I've learned a writer's truth -- Never ignore your blog. And though it's not getting the traffic I want yet, we are committed. Joe and I are learning and upgrading our efforts daily—with BIG improvements ahead. Achieving 100 blogs marks our first milepost in an ongoing journey and gives us momentum to keep going.
Though these projects aren't over, accomplishing these goals is a BIG DEAL! At the sound of the lovely swish of the outgoing email to Joe this morning and with this blog not far behind, I thought… I should celebrate.
In the same breath, a hundred new tasks lined up for attention in the newly open space in my brain. Laundry, blog updates, emails, queries to send…
Ugh. Then, I slumped with an honest revelation. We don't celebrate enough.
Celebrating even minor successes boosts overall well-being. We are less stressed, more creative, in better health, and in better moods with increased serotonin, dopamine, and endorphin levels when we recognize our accomplishments and applaud them. This supports future goals because it builds a can-do attitude. And we cope better when things don't go as planned because our positive experiences balance the negative. When we celebrate success, we strengthen our likelihood of more and feel better generally.
In other words, celebrating makes us happy.
Most employees aren't happy. A whopping 79% of employees leave jobs because they feel underappreciated—something the occasional celebration would undoubtedly fix. And 65% of employees report receiving zero recognition in the last year. When hard work isn't celebrated, morale takes a nose dive into a mud-swamp of bad feelings--a mire easily avoided with small efforts and consideration.
Besides, celebrating is fun.
So, although life, workplaces, and endless to-dos have taught us to move on to the next thing, we should retrain our brains to stop and celebrate for our own good.
In that spirit and with another finished manuscript and one hundred blogs (nearly) complete, here are a hundred small ways to celebrate for better health and happiness without spending much money, time, or effort.
100 Small Ways to Celebrate
Ideas for getting out….
1. Take an afternoon walk with friends, and keep the conversation going the entire time. This gets the first spot because it's what I did twenty minutes after sending the email. Our walk and talk proved fun and therapeutic. But mostly fun.
2. Go for an extra-long walking adventure with your pet.
3. Take a beach day. Or lake. Or any relaxing place near you.
4. Play hookie, Ferris Bueller Style
5. Picnic at your local park—the fancier you make it, the better.
6. Grab a friend and get a new piercing. Or a tattoo. I love the small, meaningful ones like open books, flowers, or waves.
7. Visit your local cinema to see a buzz-worthy movie and eat lots of popcorn.
8. Try a pottery-painting store near you.
9. Go shopping someplace that feels like your store.
10. Visit your local antique store and hunt for retro toys (see #63).
11. Spend a day museum-hopping… art, science, history, bizarre…
12. Organize a pub crawl with your best drinking buds.
13. Go on a local ghost tour.
14. Visit your local bookstore, buy the book with the coolest cover, find the perfect reading nook, and… well, you know… read.
15. Stroll a fancy garden, like Airlie Gardens or The Arboretum.
16. Take a long scenic drive and crank the music.
17. Splurge on a long-overdue trip to the salon or spa.
18. Hit the gym and become a sweat monster.
19. Get a massage.
20. Buy tickets to a concert, play, or sporting event.
21. Take a cooking class or ask a relative to teach you a specialty you've always admired.
22. Visit your favorite restaurant with a friend or spouse, and instead of talking about your project, create stories about the other guests.
23. Try a new restaurant that you've heard good things about.
24. Take your coworkers to an Escape Room or try one at home or the office.
25. Jump around at your nearest trampoline place. Ours is Flip N Fly.
26. Release some aggression with paintball or laser tag.
27. Visit your local arcade, and play your old favorites, like Skee Ball, the basketball game, Area 51, and Pac-Man.
28. Putt-putt golf, anyone?
29. Browse a farmer's market, antique show, or another weekend event.
30. Take an epic bike ride on your city's trails.
Ideas for staying in…
31. Movie night with an old favorite (I recommend Aliens), popcorn, candy, mood lighting, and fuzzy slippers.
32. Binge-watch the show you've been dying to see but haven't had the time because of your project.
33. Take a long bath. With a glass of wine. And your favorite me-time entertainment—a book, Britbox, Spotify, Audible…
34. Devote an entire day to video games (I had to put this in for the gamers in my life)
35. Sleep in as long as your body allows. (You may need blackout curtains for this.)
36. Do your nails—fingers and toes.
37. Give yourself an at-home facial.
38. Try a face mask detox.
39. Take a day off and do absolutely nothing
40. Try a paint-by-numbers kit.
41. Decorate or paint a small figurine or wood craft from Dollar Tree.
42. Tackle your favorite adult coloring book.
43. Crossword puzzles or Word Searches
45. Finally, buy that Adult Lego Kit you've been eyeing and put it together. Take pics of your progress and post a story on your fav social media.
46. Master a Rubix Cube.
47. Make after-work milkshakes.
48. Beer and pizza (contributed by Joe), though any takeout would do.
49. Start an herb or AeroGarden
50. Bake a fun dessert like chocolate lava cakes or a lemon lavender champagne cake.
51. Buy an ice cream maker and make perfect, homemade sundaes with all the toppings.
52. Roast hot dogs around the fire pit… and then make smores. And tell ghost stories.
53. Create an Amazon Wishlist & for each personal milestone, treat yourself to something on that list
54. Dance in the kitchen or anywhere. Try Taylor's new album. I love her.
55. Treat yourself to a subscription service like Ipsy, FabFitFun, or one of these.
56. Stay in bed with a good book (like mine)
57. Have a Nintendo Switch Dance Off with the latest Just Dance.
Ideas at your desk…
58. For a fresh start on the next thing, rid your desk of the finished project's leftovers (for me, it's notebooks, stickies, and notecards). Call it a project purge.
59. Update your goals, and make new ones while you're feeling optimistic.
60. Mark your calendar with the You Did It variety of commemorative stickers.
61. Decorate your office whiteboard with praise, again of the You Did It variety.
62. Assess your finished project—what went well and what didn't—so you can prepare for your next assignment and build excitement for it.
63. Organize an epic battle or funny scene with your desk toys. Get your coworkers involved for extra fun. I used to create dinosaur scenes in our janitor's closet.
64. Don't have desk toys? SMH. Buy desk toys. Toys from childhood make nice additions, too (see #10).
65. Redecorate your office with a celebratory vibe. Add color and optimism.
66. Spring for an Edible Arrangement or party cake for your office (If they don't celebrate you as they should, then YOU celebrate YOU). Then, expense it.
67. Invest in an office upgrade—a new plant, fish tank, air purifier, fan, carpet, or desk chair. You've earned it. Wink.
68. Upgrade your stationery supplies. Who doesn't love new pens, notebooks, planners, and sticky notes?
69. Order flowers. Few things liven up a desk space like flowers. So what if they're from you? Trader Joe's has beautiful, cheap options if you'd like to save money and pick them up yourself.
70. Have desk candy… for yourself and coworkers.
Ideas for spreading the love…
71. Buy a stranger coffee in the drive-thru line at Starbucks.
72. Give your server an extra large tip.
73. Donate goods or money to your favorite charity.
74. Celebrate those who supported your goal or helped out with a token of appreciation
75. Write an actual letter to someone you care about.
76. Build a free book library for your home or office.
77. Support a local food drive with bags of groceries.
78. Visit your local animal shelter with pet food donations, old blankets and towels, and pet toys.
79. Set up a monthly donation to St. Jude's or Wounded Warrior Project.
80. Make a goal to show more appreciation to your coworkers for the good they do (which will build your morale, too.)
81. Send someone an unexpected gift.
Ideas for being social…
82. Host a backyard BBQ, Oyster Roast, or Low Country Boil. Make it BYOB to keep it budget-friendly.
83. Plan an indulgent menu, including dessert, prepare it, and ask loved ones to share it with you. Mine would be Joe's Reubens... They're decadent for me.
84. Host an after-dinner craft beer-tasting or wine-tasting.
85. Plan a cocktail night with a theme.
86. Host an old-fashioned tea time for you and your friends or your children, complete with cucumber sandwiches. Pinky up.
87. Text a friend. I just finished _____, and would love to see you ASAP.
88. Reach out to a friend you haven't spoken to in ages but think about often.
89. Call your parents to give them something to brag about to their friends.
90. Take a friend for coffee, tea, or burritos.
91. Host a Bunco night for 12 or more of your closest friends.
92. Host a murder mystery party or play Murder, She Wrote.
93. Devise a general game night with multiple card/board games at different stations.
94. Host a party related to your finished project—you'll have to stretch your creative muscles for this one. Mine would be a mystery party. Or a book club.
95. Find a local bar's trivia night and sign up with your co-workers or friends.
96. Start a themed book club and call it something creative like Wines and Spines or Thrills and Chills. Um… it doesn't have to rhyme.
97. Host a crafting party featuring your favorite hobby, like knitting, painting, ornament making.
98. Plan a backyard movie night
99. Treat your family to dinner (even your folks) and claim it's someone's birthday.
100. Spend time with your favorite people doing whatever makes you happy.
Whew… I'll be celebrating with coffee next.
What do you do to celebrate? What do you wish you or your workplace would do? Share, vent, celebrate below.